Having it all to yourself…
I would say that the ultimate luxury is to have Dar Jaguar all to yourself.
Why? Because you can do, sing, dress (or not) as you please. And dance like no one's watching.
Because the best riad in Marrakech is the one that you can make your very own exotic home from home.
Invite only those with whom you like to pass the hours of the day to share your house…
Lucia x
Luxury is the opposite of vulgarity. Luxury is the opposite of status. It is the ability to make a living by being oneself. It is the freedom to refuse to live by habit. Luxury is liberty. Luxury is elegance. True elegance is refusal
Coco Chanel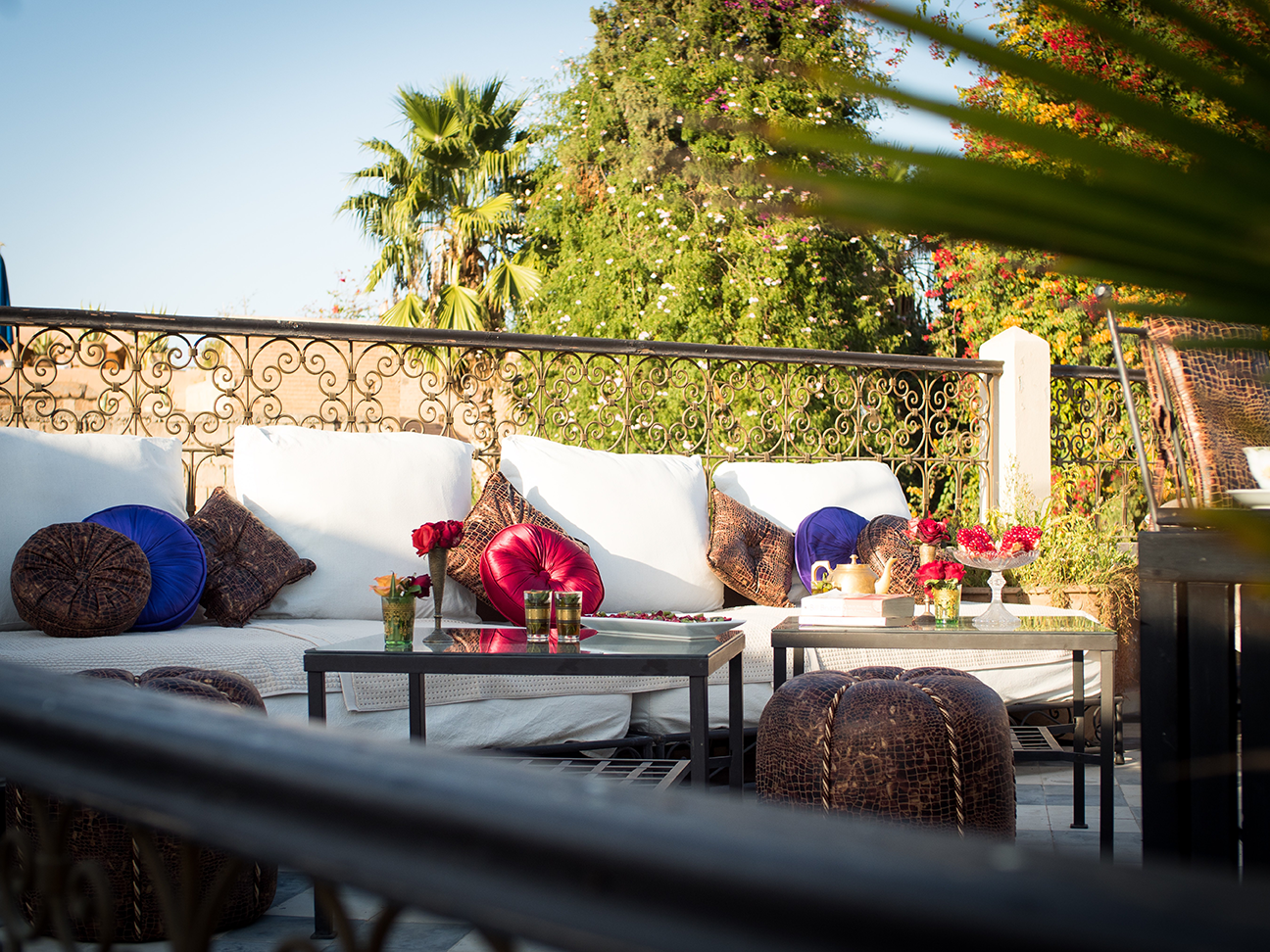 Dar Jaguar is the perfect exclusive location for:
Full-indulgence "Sex and the City" style Hen Weekends
Romantic Getaways for Five Couples
An Intimate Wedding in Marrakech
Renewal of Vows and Anniversaries
Hen party Accommodation
Short City Weekend Getaways
Family and Friend's Vacations
Corporate Trips: Strategy, team-building and management breaks
Commercial Product and Promotional Launches
Film, television and photographic hire
Dinner and Cocktail Parties
Fashion and Location Shoots
21st, 30th, 40th, 50th, 60th, 70th, 80th, 90th Birthday Parties
This costs from as little as € 90 per person per night, based on ten people sharing and includes:
Luxury boutique hotel accommodation for up to twelve people*
The Royal Suite, The State of Grace and Four further Luxury en suite Rooms
Four exclusive professional members of staff at your service, including a talented cook and night security
English-speaking concierge management at your exclusive disposal to personalise your stay and take care of you
Free transfers to and from the airport
A delicious freshly prepared breakfast every morning on the rooftop terrace or in the rose fountain courtyard
Free welcome drinks and canapés
Free WIFI
Access to the best services the city offers: Chauffeurs, masseurs, beauty technicians, professional tour guides, private cooking, yoga and belly dancing lessons, exotic excursions and personal shopping guides are amongst the many things that can be arranged by your own VIP Concierge and the Dar Jaguar Family
*More can be accommodated in our neighbouring riad
SPRING ESCAPES AND ROMANTIC PACKAGES
Check out the Sparkling Benefits and Gifts when you book DIRECT with us now!